Descrizione
THOR E I VENDICATORI EDITORIALE CORNO
ALBO ORIGINALE DEL 1976

nell' episodio principale si rivede lo smargiasso ERCOLE che torna a fare ancora una volta i bagordi e le gare di rutti insieme a Thor
Contiene inoltre : I VENDICATORI (dove prosegue il lungo racconto – più prolisso e logorroico di un editoriale di Marco Travaglio – con le origini della misteriosa nuova recluta ex-vietcong Mantis )
CONDIZIONI QUASI OTTIME, L' ALBO NON E' DI BUSTA
GRANDISSIMA DISPONIBILITA' DI TUTTI I SUPEREROI CORNO E NON
Featured Characters:
Supporting Characters:
Villains:
Other Characters:
Locations:
Hades (Only in flashback)
Items:
Vehicles:
Asgardian Starjammer (Only in flashback)
Synopsis
Thor is in Olympus, battling the guards, to see Hercules. In an extended flashback, we see the Asgardians return home, only to be greeted by an upset Hildegarde. She had gone to Odin to find Krista, and sees her in Pluto's underworld as a slave and standing over her are Pluto and Hercules. Back in Olympus, Thor and Hercules battle, with Herc claiming that he doesn't know what Thor is talking about. During the battle, Ares sneaks away to meet Snatos, and confirm that the plan proceeds accordingly. Zeus stops the battle and confirms what he already guessed, that Thor has been decieved by Pluto.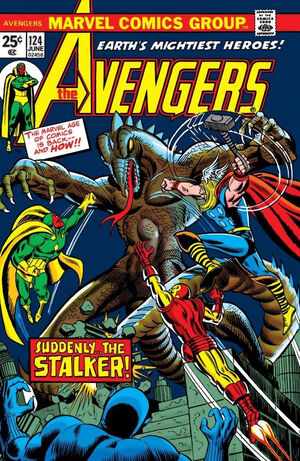 Featured Characters:
Supporting Characters:
Villains:
Other Characters:
Locations:
Items:
Vehicles:
Synopsis
The Avengers travel to Vietnam to stop the Swordsman from attacking Monsieur Khruul on his own. They arrive at the temple of the slaughtered Priests of Pama to find that Khruul has unleashed a creature called The Star Stalker, which had been imprisoned by the pacifist sect.
The creature attacks the Avengers, and has them constantly on the defensive. The Star Stalker reveals that it is a being that travels from world to world ravaging each one and consuming it's energies leaving it a lifeless husk, and that the Priests (revealed to be a pacifist faction of the Kree alien race that was exiled from the Kree homeworld of Hala) were the only beings in existence that learned the creatures weakness and were able to imprison him.
Mantis correctly deduces that the creatures weakness is heat from solar rays, and it is easily destroyed by Visions solar energy blasts. After the battle is over, the revelations revealed by the Star Stalker add an extra layer of mystery to the origins of Mantis.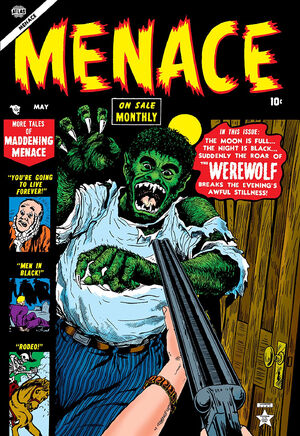 Synopsis
A gangster drinks a serum that will allow him to live forever and goes to hide out in the bayou where he falls into a pit of quicksand.