Descrizione
PREMESSA: LA SUPERIORITA' DELLA MUSICA SU VINILE E' ANCOR OGGI SANCITA, NOTORIA ED EVIDENTE. NON TANTO DA UN PUNTO DI VISTA DI RESA, QUALITA' E PULIZIA DEL SUONO, TANTOMENO DA QUELLO DEL RIMPIANTO RETROSPETTIVO E NOSTALGICO , MA SOPRATTUTTO DA QUELLO PIU' PALPABILE ED INOPPUGNABILE DELL' ESSENZA, DELL' ANIMA E DELLA SUBLIMAZIONE CREATIVA. IL DISCO IN VINILE HA PULSAZIONE ARTISTICA, PASSIONE ARMONICA E SPLENDORE GRAFICO , E' PIACEVOLE DA OSSERVARE E DA TENERE IN MANO, RISPLENDE, PROFUMA E VIBRA DI VITA, DI EMOZIONE E DI SENSIBILITA'. E' TUTTO QUELLO CHE NON E' E NON POTRA' MAI ESSERE IL CD, CHE AL CONTRARIO E' SOLO UN OGGETTO MERAMENTE COMMERCIALE, POVERO, ARIDO, CINICO, STERILE ED ORWELLIANO, UNA DEGENERAZIONE INDUSTRIALE SCHIZOFRENICA E NECROFILA, LA DESOLANTE SOLUZIONE FINALE DELL' AVIDITA' DEL MERCATO E DELL' ARROGANZA DEI DISCOGRAFICI .
JOHN MAYALL AND SOME MEMORABLE MEN
back to the roots

Disco Doppio 2 LP 33 giri , 1971, Polydor , 25-3002, Usa , stereo
ECCELLENTI CONDIZIONI, vinyl ex++/NM , cover ex++/NM, angolo inferiore sinistro tagliato / cut corner , comprende l' inserto-poster allegato / with photo colour booklet 24 pages booklet enclosed .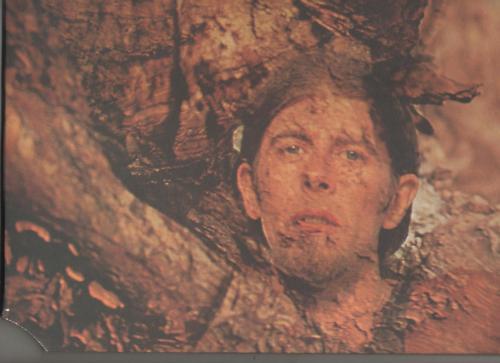 Autentica, riconosciuta, affermata e qualificatissima accademia del blues itinerante nei luoghi e nei tempi, quella dell' instabile ed indistruttibile John Mayall, l' uomo che traballa ma non crolla, sempre e ancor oggi presente nei secoli dei secoli, nella quale si sono cimentati e forgiati alcuni tra i talenti più preziosi ed inimitabili del rock, solo tra quelli presenti in questo succulento e memorabile disco vanno a tabellino Eric Clapton, Mick Taylor, Jerry McGee, Don "Sugarcane" Harris, Johnny Almond, Steve Thompson, Keef Hartley, Harvey Mandel, Larry Taylor, Paul Lagos , e scusate davvero se è poco.
John Mayall è stato per lungo tempo il punto di riferimento fondamentale per la scena blues inglese. Il suo complesso, i Bluesbreakers, ha rappresentato la formazione di transizione e di connessione tra il blues revival degli anni cinquanta ed il rock-blues degli anni sessanta.
Particolarmente capace nella scoperta di grandissimi talenti, dal gruppo di Mayall sono nati musicisti come Eric Clapton, Mick Taylor, Larry Taylor e Peter Green, tutta gente che con lui si è forgiata ed affinata e ha imparato moltissime cose, tra cui a zoppicare con perizia ed eleganza..
Il suo sound e il suo carisma sono stati fonte di influenza, estasi e ispirazione per molti famosi e celebrati artisti plastici, tra cui spicca Walt Disney con la creazione del personaggio di Pietro Gambadilegno, di cui Mayall al cinema è stato il doppiatore e la controfigura nelle scene più rischiose in cui occorreva un esperto e vero stuntman claudicante.
Back to the Roots is a 1971 double album by John Mayall released on Polydor.
Recording sessions took place both in California and London where
Mayall invited some former members of his band, notably guitarists Eric Clapton and Mick Taylor.
Besides Mayall, who sang and played piano and guitar, the musicians who recorded the original tracks were:
Etichetta: Polydor
Catalogo: 25 – 3002

Matrici

: POLP 80179 – 1J / POLP 80180 – 1K / POLP 80181 – 1J / POLP 80182 – 1K
Data di pubblicazione: 1971
Supporto:vinile 33 giri
Tipo audio: stereo
Dimensioni: 30 cm.
Facciate: 4
Gatefold rough cardboard sleeve (like textured) / copertina apribile in cartoncino grezzo semiruvido, including 24 pages colour booklet (with band portfolio, john mayall's tree and lyrics, size cm.30×30)/ comprende l' inserto illustrato a colori di 24 pagine formato cm. 30×30 (con l' albero genealogico della band, le foto dei membri , i testi delle canzoni ) , red labels, white paper inner sleeves


Track listing
All tracks from John Mayall.
side 1
"Prisons on the Road" – 4:16
"My Children" – 5:08
"Accidental Suicide" – 6:15
"Groupie Girl" – 3:52
"Blue Fox" – 3:41
side 2
"Home Again" – 4:55
"Television Eye" – 7:31
"Marriage Madness" – 3:34
"Looking at Tomorrow" – 6:53
side 3
"Dream With Me" – 5:19
"Full Speed Ahead" – 5:20
"Mr. Censor Man" – 4:42
"Force of Nature" – 6:32
"Boogie Albert" – 2:16
side 4
"Goodbye December" – 5:23
"Unanswered Questions" – 4:40
"Devil's Tricks" – 7:45
"Travelling" – 4:38
Personnel
Recorded at Larrabee Studios, Los Angeles, California & IBC Studios, London, England between November 15 & 25, 1970.

Two new "concept" albums from John Mayall. The London disc is a
further culling from tapes Mayall made of his Taylor/Tillman/Hartley
1967 Bluesbreakers at various "live" gigs in Europe, while the Polydor
set is the result of Mayall's idea "to gather together all the major
musicians who have played in the bands throughout my career." Both are
noteworthy releases for reasons of their own and both further illumine
the genius of this man Mayall who, much like Muddy Waters, has always
attracted the best of (England's) bluesmen into his various bands over
the past six or seven years.
The London album clearly delineates Mayall's debt to Sonny Boy Williamson II–two of the five musical cuts (totaling some 20 minutes) revolve around the SBW II "sound"–the first
of these is an opus entitled "The Train" that is more than 13 minutes in
length and packed with the lazy yet tense power that Williamson was a
master at. The other cut is Mayall doing the SBW II tune "Help Me" that,
likewise, is driven along by his Williamson-ish harmonica playing. The
rest of this disc hinges around an instrumental framework–both "Blues in
Bb" and "Crying Shame" are exercises in the tight, small-group blues
excellence that Mayall is a specialist in–the jazz overtones on "Blues"
and the super-charged guitar solos on "Crying" are particularly
rewarding. The album as a whole is marred by sloppy recording that
results in consistently buried vocals but the "classic" Mayall
"livewire" sound is plainly there.The Polydor album is better.
Mayall's idea was a musically rewarding one veterans such as Eric
Clapton, Harvey Mandel, Keef Hartley, Johnny Almond and Larry Taylor all
turn in outstanding performances, but the album clincher is the
cathartic presence of Sugarcane Harris on fully half of the album's 18
cuts. Harris has left Mayall to move out on his own. naturally, but his
amplified violin playing is captured in all its fury and lyricism on
this disc. He all but steals the show from the other luminaries on
selections like "Prison On the Road," "Full Speed Ahead" and "Devil's
Tricks." Besides the top-flight instrumental work (Clapton, Almond and
Mandel are particularly fine) this record is supported by Mayall's still
unique blues jazz-toned lyrics that vary from the outright mellow "My
Children" and "Dream With Me" to the alert and topical "Accidental
Suicide," "Mr. Censor Man" and the outrageous "Groupie Girl." An
essential Mayall disc. I only hope there's enough left over from these
sessions for another album at some future date. But there's no telling
what Mayall will be up to in another six months or so.
Biografia
Mayall è il figlio di Murray Mayall, chitarrista e appassionato di
musica jazz. Fin dall'infanzia, fu avvicinato alle sonorità di
musicisti blues americani fra cui Leadbelly, Albert Ammons, Pinetop Smith, and Eddie Lang, e imparò da autodidatta a suonare il piano, la chitarra e l'armonica.
Mayall frequentò la scuola d'arte e dopo fece tre anni di servizio
militare con l'Esercito Britannico in Corea. Nel 1956, cominciò a
suonare blues con gruppi quasi professionistici, "The Powerhouse Four"
e, in seguito, "The Blues Syndicate". Sotto l'influenza di Alexis
Korner, si trasferì a Londra e formò i "John Mayall's Bluesbreakers".
I Bluesbreakers
erano una specie di banco di prova e di allenamento per musicisti
blues, e ci furono diversi cambi di componenti prima dell'arrivo di
Eric Clapton, con il quale il gruppo raggiunse il suo primo successo
commerciale. Dopo che Clapton lasciò per fondare i Cream, i
Bluesbreakers presero fra le loro file una serie di altri musicisti
notevoli, fra cui Peter Green, John McVie, Kal David, and Mick Taylor. Si riportano le parole di Eric Clapton, "John Mayall ha gestito una scuola per musicisti incredibilmente buona."
Nei primi anni '70, Mayall raggiunse il successo commerciale negli Stati Uniti a si trasferì al Laurel Canyon, a Los Angeles. Là ebbe un'importante influenza sulle carriere di musicisti emergenti come Blue Mitchell, Red Holloway, Larry Taylor, and Harvey Mandel.
Mayall da allora ha continuato a suonare e dare concerti, ricostituendo anche i Bluesbreakers nel 1982.
Il 29 novembre 2003 ha effettuato un grande concerto a Liverpool portando sul palco, tra gli altri, Eric Clapton e Mick Taylor.
Nasce nel 1933, un pioniere del british blues.
Il suo gruppo è stato una scuola che ha scoperto e influenzato la carriera di tanti artisti.
Nomi
del calibro di Eric Clapton, Jack Bruce, Peter Green, John McVie, Mick
Fleetwood, Mick Taylor, Walter Trout, Coco Montoya e tanti altri.
Il suo nome è legato alla nascita del blues rock e ai gruppi più importanti degli anni 60 e 70.
Il
padre chitarrista jazz lo alleva alla musica blues di Leadbelly, Albert
Ammons,Pinetop Smith e Eddie Lang e già da bambino inizia a suonare il
piano,la chitarra e l'armonica.
Dopo tre anni di
servizio militare in Corea,dove acquista la sua prima chitarra
elettrica, ritorna a Manchester, s'iscrive all'Università ed inzia a
suonare con un suo gruppo.
Nel 1963 sceglie definitivamente la musica e si trasferisce a Londra.
Nasce
il suo mitico gruppo John Mayall e i Bluesbreakers e l'anno dopo
registra la sua prima incisione Crawling Up a Hill e Mr. James.
Lo stesso anno accompagna John Lee Hooker nel suo british tour.
Nel
1965 Eric Clapton lascia gli Yardbirds e sostiuisce Roger Dean alla
chitarra, i Bluesdreakers entrano in una fase decisiva della loro
carriera diventando quella fucina di nuovi talenti che tutti conosciamo.
Clapton esce e viene sostituito da Peter Green, John McVie lascia ma rientrerà presto ed entra Jack Bruce.
Nel
1965 torna Clapton e registrano un singolo On Top of the World ed
alcuni brani che poi usciranno nel 69 con Looking Back e nel 77 con
Primal Solos.
Nel 1966 esce quel Bluesbreakers with Eric Clapton, album mitico precursore del british blues e del blues rock.

Lo stesso anno Clapton lascia definitivamente per formare i Cream con Jack Bruce e Ginger Baker.
Torna Peter Green e nel 67 esce A Hard Road, ma lo stesso anno lascia con altri tre musicisti per formare i Fleetwood Mac.
Mayall chiama David O'List, appena sedicenne, che subito poi lascia per formare i Nice con Keith Emerson.
Entrano Terry Edmonds e il diciannovenne Mick Taylor.
Nel 1967 registra The Blues Alone dove dimostra la sua grande maestria come polistrumentista.
Lo
stesso anno registra Crusade con un gruppo formato da Mick Taylor alla
chitarra, Hughie Flint e Keef Hartley alla batteria, Chris Mercer e Rip
Kant ai sax.

Nel
68 escono Diary of a Band Vol.1 & 2 un live dei suoi concerti e
sostituisce ancora alcuni musicisti: McVie lascia e viene sostituito da
Paul Williams.
Williams a sua volta lascia per unirsi ad
Alan Price e viene così sostituito da Keith Tillman mentre Dick
Heckstall-Smith prende il sax.
Dopo un tour in U.S. Mayall
sostituisce Tillman con un quindicenne Andy Fraser che lascerà dopo solo
sei settimane per formare un altro gruppo storico i Free,gli subentra
Tony Reeves, già New Jazz Orchestra.
Hartley viene sostituito dal
battersta Jon Hiseman anche lui New Jazz Orchestra e prima Graham Bond
Organization, dove aveva già suonato Jack Bruce.
Nel 1968 entra Henry Lowther,violino e cornetta.
Due mesi dopo i Bluesbreakers registrano Bare Wires, altro grande successo.
Hiseman,
Reeves and Heckstall-Smith lasciano per fromare i Colosseum e la
nuova lineup comprende Mick Taylor, il batterista Colin Allen e il
giovane bassista Stephen Thompson.
Nel 1968 il nuovo quartetto incide Blues from Laurel Canyon.
Taylor
lascia nel 1969 per unirsi ai Rolling Stones mentre Allen forma gli
Stone The Crows, poi raggiunto anche dal bassista Thompson.
Mayall recluta il chitarrista John Mark, già
conosciuto per aver suonato con Marianne Faithfull e per aver fatto
parte dei Sweet Thursday e il sassofonista John Almon, già Zoot Money e
Alan Price.
La
nuova band incide The Turning Point un live registrato al mitico
Fillmore East e Empty Rooms dove Mayall seguita la sua sperimentazione
di band senza batteria.
Esce poi USA Union dove il violino sostituisce gli strumenti a fiato e Memories dove il gruppo diventa un trio.
Nel
1970 riunisce tutti i musicisti che lo avevano seguito in questi anni
ed esce il doppio album Back To The Roots con Clapton, Mick Taylor,
Harvey Mandel e Jerry McGee alle chitarre, Thompson e Larry Taylor al
basso, Keef Hartley e Paul Lagos alla batteria.
Back to the Roots
non promuove nuovi nome e gli albums USA Union e Memories vengono
incisi con musicisti americani: Mayall non è più il punto centrale del
blues rock inglese.
La lista dei musicisti che hanno cominciato
con lui rimane impressionante, nomi che sono arrivati a grandi successi e
tutto grazie a questo talent scount innamorato perso del blues.
Agli inizi degli anni 70 si trasferisce negli USA dove rimane per 15 anni, registrando diversi album per differenti etichette.
Nel 71 produce una jazz session per Albert King e poi inizia un tour con i musicisti che aveva collaborato in studio.
L'anno
dopo esce il live Jazz Blues Fusion con Mayall all'armonica, chitara e
piano, Blue Mitchell alla tromba, Clifford Solomon e Ernie Watts ai sax,
Larry Taylor al basso, Ron Selico alla batteria e Freddy Robinson alla
chitarra.
Con lo stesso gruppo esce nel 73 il live Moving On.
Nel
78 esce The Last Of The British Blues dove torna alla sua musica un
electric blues suonato da musicisti rock con chiari riferimenti al jazz e
al pop.
Nel 1982 riunisce Mick Taylor, John McVie e Collin Allen per un breve tour ed un live.
Nel
1984 torna al suo gruppo Bluesbreakers con Walter Trout e Coco Montoya
alle chitarre, Bobby Haynes al basso e Joe Yuele alla batteria.
Nel
2001 per festeggiare i 40 anni di carriera esce Along for the Ride con
tanti Bluesbreakers vecchi e nuovi e con Gary Moore, Jonny Lang, Steve
Cropper, Steve Miller, Otis Rush, Billy Gibbons, Chris Rea e tanti
altri.
L'ultimo album è Tough del 2009.
E' ancora attivo e
sempre in giro per il mondo, non è mai arrivato al grande successo ed è
sconosciuto al grande pubblico, ma rimane un personaggio centrale e
fondamentale per tutto lo sviluppo di quel blues rock che lui
contribuisce ad inventare e che rimane il punto più alto della musica
degli anni 60 e 70.

Biography
Mayall's father was Murray Mayall, a guitarist and jazz music enthusiast. From an early age, he was drawn to the sounds of American blues players such as Leadbelly, Albert Ammons, Pinetop Smith, and Eddie Lang, and taught himself to play the piano, guitars, and harmonica. Mayall served three years of national service
in Korea and, during a period of leave, he bought his first electric
guitar. Back in Manchester he enrolled at Manchester College of Art,
now part of Manchester Metropolitan University,
and started playing with semi-professional bands. After graduation he
obtained a job as an art designer but continued to play with local
musicians. In 1963 he opted for a full time musical career and moved to
London. His previous craft was put to good use in the designing of
covers for many of his own albums. John Mayall married twice and has
six grand-children. Mrs Maggie Mayall is an American blues performer
and since the early 1980s takes an active part in the management of her
husband's career. In 2005 Mayall was appointed Officer of the Order of the British Empire (OBE) in the Honours List.
The Early Years
In 1956, with college fellow Peter Ward, Mayall had formed the
Powerhouse Four which consisted of both men plus other local musicians
with whom they played at local dances. In 1962, Mayall became a member
of the Blues Syndicate. The band was led by trumpeter John Rowlands and
included drummer Hughie Flint who Mayall already knew. It was Alexis Korner,
another blues enthusiast, who persuaded Mayall to opt for a full time
musical career and move to London. There, Korner introduced him to many
other musicians and helped them to find gigs. In late 1963, with his
band, which was now called the Bluesbreakers, Mayall started playing at
the Marquee Club. The lineup was Mayall, Ward, John McVie on bass and guitarist Bernie Watson, formerly of Cyril Davies and the R&B All-Stars. The next spring Mayall obtained his first recording date with producer Ian Samwell.
The band, with Martin Hart at the drums, recorded two tracks: "Crawling
Up a Hill" and "Mr. James." Shortly after, Hughie Flint replaced Hart,
and Roger Dean took the guitar from Bernie Watson. This lineup backed John Lee Hooker on his British tour in 1964.
Mayall was offered a recording contract and on 7 December 1964
a live performance of the band was recorded at the Klook's Kleek. A
single, "Crocodile Walk", was recorded later in studio and released
along with the album but both failed to achieve any success and the
contract was terminated.
In April 1965 former Yardbirds guitarist Eric Clapton replaced Roger Dean and John Mayall's career entered its decisive phase.
The Late Sixties
The Bluesbreakers with their new guitar player started to attract considerable attention.
However Clapton departed without notice and had to be replaced
urgently. John Weider, John Slaughter and Geoff Krivit attempted to
fill in but finally Peter Green took the charge. John MacVie was dismissed and during the next six months Jack Bruce, from Graham Bond Organization,
held the bass. In November Clapton came back and Green departed.
Sometime later in the month, the band entered the studio to record a
single, Sitting on Top of the World. Also, a live date recorded
at the Flamingo provided tracks that appeared later on the 1969
compilation Looking Back and the 1977 album Primal Solos.
In April 1966, the Bluesbreakers returned to (Decca) Studios to record a second LP with producer Mike Vernon.
The sessions with horn arrangements for some tracks (John Almond on
baritone sax, Alan Skidmore on tenor sax and Dennis Healey on trumpet)
lasted just three days. Bluesbreakers with Eric Clapton was released in the UK on 22 July 1966.
Today the album has gained the status of a classic, but it was also
Mayall's commercial breakthrough, rising to #6 on the chart. In the
mean time Clapton announced the formation of Cream with Jack Bruce and Ginger Baker.
Mayall had to replace him and persuaded Peter Green to come back.
During the following year with Peter Green on guitar and various other
sidemen some 40 tracks were recorded. The album A Hard Road
was released in February 1967. Today its expanded versions include most
of this material and the album itself also stands as a classic. Peter
Green gave notice and soon started his own project Peter Green's Fleetwood Mac which was to include the three former Bluesbreakers.
Mayall's first choice to replace Green was 16-year-old David O'List, guitarist from The Attack. However O'List declined and went to form The Nice with organist Keith Emerson. Mayall found two other guitarists for the Bluesbreakers, Terry Edmonds and 19-year-old Mick Taylor.
In a single day of May 1967 Mayall alone had put together in a
studio an album which was released in November with the apt title The Blues Alone. Only former Artwoods drummer Keef Hartley appears on half of the tracks which showcase Mayall's ability as multi-instrumentalist.
A six-piece lineup (consisting of Mick Taylor on lead guitar, John
McVie on bass, Hughie Flint or Keef Hartley on drums, Rip Kant and
Chris Mercer on saxes), recorded the album Crusade on 11 and 12 July 1967.
These Bluesbreakers spent most of the year touring and Mayall taped the
shows on a portable recorder. At the end of the tour he had over sixty
hours of tapes which he edited into an album in two volumes: Diary of a Band, Vols. 1 & 2,
released in February 1968. Meanwhile a few lineup changes had occurred:
McVie had departed and was replaced by Paul Williams who quit to join Alan Price and was replaced by Keith Tillman; Dick Heckstall-Smith had taken the sax.
Following a U.S. tour, more lineup changes occurred as Mayall replaced Tillman by 15-year-old Andy Fraser, who left within six weeks to join Free
and Tony Reeves, previously a member of the New Jazz Orchestra,
replaced him. Hartley also left to form his own band, the Keef Hartley
Band, and was replaced by New Jazz Orchestra drummer Jon Hiseman,
who had also played with the Graham Bond Organization. Henry Lowther
who played violin and cornet joined in February of 1968. Two months
after the Bluesbreakers recorded Bare Wires, co-produced by Mayall and Mike Vernon. Hiseman, Reeves and Heckstall-Smith moved on to form Colosseum; the new lineup retained Mick Taylor and added drummer Colin Allen, formerly of Zoot Money's Big Roll Band, Dantalian's Chariot and Georgie Fame, and a young bassist Stephen Thompson. In August 1968, the new quartet recorded Blues from Laurel Canyon.
After nearly two years with Mayall, Taylor left and joined officially the Rolling Stones on 13 June 1969. Chas Crane filled in briefly. Allen then left for Stone the Crows,
leaving as the only holdover bassist Thompson (who would also
eventually join Stone the Crows). Mayall recruited acoustic
finger-style guitarist Jon Mark and flautist/saxophonist John Almond.
Mark was best known as Marianne Faithfull's accompanist for three years and for having been a member of the band Sweet Thursday (which included Nicky Hopkins); Almond had played with Zoot Money and Alan Price. The new band was markedly different from previous Mayall projects. A performance at the Fillmore East provided the tracks for the live album The Turning Point. A studio album, Empty Rooms,
was recorded with the same personnel and Mayall continued the
experiment of formations without drummers on two more albums. On USA Union a violin replaced the wind instruments and on Memories the band was stripped down to a trio.
In November 1970 Mayall launched a recording project involving most
of the notable musicians with whom he had played during the last few
years. The double album, Back to the Roots, features Clapton, M. Taylor, Harvey Mandel and Jerry McGee on guitar, Thompson and L. Taylor on bass, Keef Hartley and Paul Lagos on drums. Back to the Roots did not promote new names and USA Union and Memories
were recorded with American musicians: Mayall had exhausted his
catalytic role on the British blues-rock scene. The list of musicians
who had benefited from association with him remains impressive.
The Seventies and beyond
At the start of the seventies Mayall had relocated in the USA where
he spent most of the next 15 years, recording with local musicians for
various labels. In August 1971, Mayall produced a jazz oriented session for bluesman Albert King and a few months later took on tour the musicians present in the studio. A live album Jazz Blues Fusion was released next year, with Mayall on harmonica, guitar and piano, Blue Mitchell on trumpet, Clifford Solomon and Ernie Watts
on saxophones, Larry Taylor on bass, Ron Selico on drums and Freddy
Robinson on guitar. A few personnel changes are noted at the release of
a similar album in 1973, the live Moving On. During the next decade Mayall continued shifting musicians and switching labels and released a score of albums. Tom Wilson, Don Nix and Allen Toussaint
occasionally served as producers. At this stage of his career most of
Mayall's music was rather different from electric blues played by rock
musicians, incorporating jazz, funk or pop elements and adding even
female vocals. A notable exception is The Last Of the British Blues (1978), a live album excused apparently by its title for the momentanous return to this type of music.
The Return of The Bluesbreakers
In 1982 Mayall was reunited with M. Taylor, John McVie and Colin
Allen, three musicians of his sixties lineups, for a brief tour from
which a live album would emerge a decade later. In 1984 Mayall restore
the name Bluesbreakers for a lineup comprising the two lead guitars of Walter Trout and Coco Montoya,
bassist Bobby Haynes and drummer Joe Yuele. The mythic name did perhaps
something to enhance the interest in a band which by all standards was
already remarkable. A successful world tour and live recordings
achieved the rest. In the early 1990s most of the excitement was
already spent and Buddy Whittington became the sole lead guitarist in a
formation which included then organist Tom Canning. Mayall's 70th
birthday was the occasion for a get together concert with some previous
sidemen, including Clapton, Taylor and a few other well known names.
Trivia
As a teenager, Mayall lived in a tree house in his mother's large
garden. His father, by this time with a new wife, lived next door, and
had built a similar tree house for his new family. The Manchester
Evening News ran a feature on Mayall's tree-dwelling habit. In his
early twenties Mayall destroyed the house, pulling it out of the tree,
and, in the process damaging a significant proportion of his huge
record collection. The song 'Home in a Tree' appeared on 'Memories'
(1971)
On 12 May 1965, the Bluesbreakers were in a studio backing Bob Dylan with Tom Wilson
producing. According to Mayall the session was a "fiasco" and
recordings have not been released. Mayall makes a brief appearance in
the film Dont Look Back[sic].
In 1979 a brush fire destroyed Mayall's house in Laurel Canyon, damaging seriously his musical collections and archives.
On the occasion of the 40th year of his career Mayall received
carte blanche to invite fellow musicians for the recording of a
celebratory album. Along for the Ride appeared in 2001,
credited to John Mayall and Friends with twenty names listed on the
cover, including some Bluesbreakers, old and new, and also Gary Moore, Jonny Lang, Steve Cropper, Steve Miller, Otis Rush, Billy Gibbons, Chris Rea, Jeff Healey, Shannon Curfman and a few others.
In 2005, Mayall was awarded an OBE in the Honours List.
"It's the only major award I've ever received. I've never had a hit
record or a Grammy or been in the Rock and Roll Hall of Fame."
commented Mayall.
Discography
Original John Mayall Albums
1965 John Mayall Plays John Mayall (Decca) [live, Dec. '64]
1966 Bluesbreakers with Eric Clapton (Decca) UK # 6
1967 A Hard Road (Decca) UK # 10
1967 Crusade (Decca) UK # 8
1967 The Blues Alone (Ace of Clubs) UK # 24
1968 The Diary of a Band Volume 1 (Decca) UK # 27
1968 The Diary of a Band Volume 2 (Decca) UK # 28
1968 Bare Wires (Decca) UK # 3
1968 Blues from Laurel Canyon (Decca) UK # 33
1969 The Turning Point (Polydor) UK # 11
1970 Empty Rooms (Polydor) UK # 9
1970 USA Union (Polydor) UK # 50
1971 Back to the Roots (Polydor, 2LP) UK # 31
1971 Memories (Polydor)
1971 (<-1968) John Mayall – Live In Europe (London PS 589) [a USA release of The Diary Of A Band Vol. 2]
1972 Jazz Blues Fusion (Polydor) [live, USA, Nov.-Dec. '71]
1973 Moving On (Polydor) [live, USA, July '72]
1973 Ten Years Are Gone (Polydor, 2LP/ no CD reissue) [studio + live NY'72]
1974 The Latest Edition (Polydor)
1975 New Year, New Band, New Company (ABC – One Way)
1975 Notice to Appear (ABC – One Way)
1976 Banquet in Blues (ABC – One Way)
1977 Lots of People (ABC – One Way) [live LA, Nov. '76]
1977 A Hard Core Package (ABC – One Way)
1977 Primal Solos (Decca) [live '66 and '68, UK]
1978 The Last of the British Blues (ABC – One Way) [live USA]
1979 Bottom Line (DJM)
1980 No More Interviews (DJM)
1982 Road Show Blues (DJM) (Reissue 1995 : Why Worry. 2000 : Lost and Gone. 2001 : Reaching for the blues. 2006 : Godfather of the Blues. 2007 : Big Man)
1985 Return Of The Bluesbreakers (AIM Australia) ['81 and '82]
1985 Behind the Iron Curtain (GNP Crescendo) [live Hungary](Reissue 2004:Steppin' out)
1987 Chicago Line (Entente – Island)
1988 The Power of the Blues (Entente) [live Germany '87] (Reissue 2003 : Blues Forever)
1988 (<-1971) Archives to Eighties (Polydor)
1990 A Sense of Place (Island)
1992 Cross Country Blues (One Way) ['81 and '84]
1993 Wake Up Call (Silvertone) UK # 61
1994 The 1982 Reunion Concert (One Way) [live, USA]
1995 Spinning Coin (Silvertone)
1997 Blues for the Lost Days (Silvertone)
1999 Padlock on the Blues (Eagle)
1999 Rock the Blues Tonight (Indigo) [live 2CD '70-'71, Canada]
1999 Live at the Marquee 1969 (Eagle) [live '69, London]
1999 The Masters (Eagle) [live 2CD, UK '69 +interv.]
2001 Along For The Ride (Eagle/Red Ink)
2002 Stories (Eagle/Red Ink)
2003 (<-1987-8) Blues Forever (Fuel) ['87 & '88]
2003 70th Birthday Concert (Eagle) [live in Liverpool]
2005 Road Dogs (Eagle)
2005 Rolling with the Blues (Recall) [live '72-73 and '80+'82, various countries, 2CD +DVD interview] (Reissue 2006 The private Collection (Snapper 2CD)
2007 Live at the BBC (Decca) ['65-67 & '75]
2007 In the Palace of the King (Eagle)
2007 Live from Austin, Tx (NWRecords) [live'93]
Unofficial, Limited editions & Bootlegs
1990 Crocodile Walk
1984 Blues Alive (RCA/Columbia)
199? Bulldogs For Sale (bootleg)[same as Crocodile Walk]
199? Beano's Boys (bootleg)
199? The first 5 years (Pontiac)[Crocodile Walk+BBC Sessions +unreleased]
1999 Horny Blues (Massive Attack) [live '72]
1999 Mayallapolis Blues (Blues Tune BT09)[live in Minneapolis 03/03/93]
2000 Time Capsule (Private Stash) Limited release (J.Mayall's private archive 57-62)
2001 UK Tour 2K (Private Stash) Limited release
2001 Boogie Woogie Man (Private Stash) Limited release
2001 Archive:live (Rialto)
2003 No Days Off (Private Stash) Limited release
DVD
2003 70th Birthday Concert (Eagle) live '03 CD & DVD
2004 Live at Iowa State University DVD live'87
2004 Cookin' Down Under DVD (Private Stash) Limited release
2004 The Godfather of British Blues/Turning Point DVD (Eagle)
2005 Rolling with the Blues (Recall) live'72-82 2CD+DVD
2007 Live at the Bottom Line, New York 1992
John Mayall's Sidemen
A comprehensive list of musicians who have recorded and/or toured with John Mayall.
A few notable names
Guitar: Eric Clapton, Roger Dean, Peter Green, Mick Taylor, Harvey Mandel, Jerry McGee, Jimmy McCulloch, James Quill Smith, Don McMinn, Kal David, Walter Trout, Coco Montoya, Randy Resnick, Sonny Landreth, Buddy Whittington, Eric Steckel, Robben Ford
Bass: Jack Bruce, John McVie, Steven Thompson, Larry Taylor, Tony Reeves, Rick "RC" Cortes, Hank Van Sickle
Drums: Hughie Flint, Keef Hartley, Aynsley Dunbar, Soko Richardson, Jon Hiseman, Colin Allen, Mick Fleetwood, Keith John
John
Mayall was born 29th of November 1933 in Macclesfield,
a small English village near the industrial hub of Manchester–a far cry
at that time from the black American blues culture we are familiar with
today. The eldest of three from humble working class origins, and in the
shadow of WWII, this skinny English lad grew up listening to his guitarist
father's extensive jazz record collection and felt drawn to the blues.
Strongly influenced by such greats as Leadbelly, Albert Ammons, Pinetop
Smith, and Eddie Lang, from the age of 13 he taught himself to play and
develop his own style with the aid of a neighbor's piano, borrowed guitars,
and secondhand harmonicas.
John Mayall's
first brush with fame, however, was not for his music. As a teenager,
he decided to move out of the house, and, showing the signature eccentricities
and artistic qualities that have added to his legendary status, he moved
into his backyard treehouse. This gained him notoriety enough to receive
newspaper attention. Even more so, since, upon returning from a stint
in Korea, he brought his first wife Pamela to live with him there.
From an
art college training, to three years with the British Army in Korea, to
a successful career in graphic design, his blues singing and playing took
a back seat until he reached the age of 30. From 1956 until 1962, John
was performing publicly on a part-time basis fronting The Powerhouse Four
and, later on, The Blues Syndicate. It was then that Alexis Korner's Blues
Incorporated pioneered what was to become known as The British Blues Boom
of the Late 60's. Alexis was quick to encourage and help John make his
move to London where he soon secured enough club work to be able to turn
professional under the name John Mayall's Bluesbreakers. After a couple
of years and a constant turnover of musicians, he met his soulmate in
Eric Clapton, who had quit the Yardbirds in favor of playing the blues.
This historic union culminated in the first hit album for the Bluesbreakers
and resulted in worldwide legendary status.
After Clapton
and Jack Bruce left the band to form Cream, a succession of great musicians
defined their artistic roots under John's leadership, and he became as
well known for discovering new talent as for his hard-hitting interpretations
of the fierce Chicago-style blues he'd grown up listening to. As sidemen
left to form their own groups, others took their places. Peter Green,
John McVie and Mick Fleetwood became Fleetwood Mac. Andy Fraser formed
Free, and Mick Taylor joined the Rolling Stones. As Eric Clapton has stated,
"John mayall has actually run an incredibly great school for musicians."
In 1969,
with his popularity blossoming in the USA, John caused somewhat of a stir
with the release of a drummerless acoustic live album entitled "The
Turning Point", from which his song "Room To Move" was
destined to become a rock classic. He received a gold record for this
album. Attracted by the West Coast climate and culture, John then made
his permanent move from England to Laurel Canyon in Los Angeles and began
forming bands with American musicians. Throughout the 70's, John became
further revered for his many jazz/rock/blues innovations featuring such
notable performers as Blue Mitchell , Red Holloway, Larry Taylor, and
Harvey Mandel. He also backed blues greats John Lee Hooker, T-Bone Walker,
and Sonny Boy Williamson on their first English club tours.
The year
1979 proved to be a pivotal, transitional, and climactic year for John
Mayall, both personally and professionally. With the public climate being
at an all-time low for blues music, Mayall struggled to keep his live
and recording career afloat. Personally, however, he began the 20+year
relationship with his current wife Maggie (Parker, née Mulacek),
a singer/songwriter from Chicago who had been hired with Harvey Mandel's
band as Mayall's backup. And extreme misfortune came his way when a brush
fire destroyed his hand-crafted and legendary Laurel Canyon home, taking
with it his scrupulously-kept diaries, his father's diaries, master recordings,
extensive book & magazine collections, Mayall artwork, and much much more.
Determined to rise from the ashes, Mayall persevered.
Motivated
by nostalgia and fond memories, in 1982, John (together with Mick Taylor
and John McVie) decided to re-form the original Bluesbreakers for a couple
of tours and a video concert film entitled Blues Alive, which featured
Albert King, Buddy Guy, Junior Wells, Etta James, and Sippie Wallace and
others. A whole new generation of followers could get a taste of how it
all sounded live two decades before at the birth of the British Blues
explosion. By the time Mick and John had returned to their respective
careers, public reaction had convinced Mayall that he should return to
his driving blues roots. As John McVie returned to Fleetwood Mac and Mick
resumed his solo career, mayall returned to Los Angeles to select his
choices for a new incarnation of the Bluesbreakers. Officially launched
in 1984, it included future stars in their own right, guitarists Coco
Montoya and Walter Trout, as well as drummer Joe Yuele, who is still john's
rhythmic mainstay.
With onstage
popularity gaining each year, the 90's kicked in with the release of several
John Mayall albums that have set new standards in rock blues: "Behind
The Iron Curtain", "Chicago Line", "A Sense of Place",
and the Grammy-nominated "Wake Up Call" that featured guest
artists Buddy Guy, Mavis Staples, Albert Collins, Mick Taylor. In 1993,
Texas guitarist Buddy Whittington joined the Bluesbreakers and during
the last seven+ years he has energized the band with his unique and fiery
ideas. Making his recording debut on Mayall's "Spinning Coin"
album , he has proven to be more than equal to following in the footsteps
of his illustrious predecessors. Since then, John released another two
modern classics: "Blues For the Lost Days" and "Padlock
On The Blues", (the latter co-produced by John and his wife Maggie,
featuring a rare collaboration with the great blues legend John Lee Hooker,who
has been Mayall's close friend since the early 60's). These albums have
all garnered great reviews, critical and popular acclaim and represent
Mayall's ongoing mastery of the blues and his continuing importance in
contemporary music. In addition, he has released three CD's available
on his new Web site. They are "Time Capsule" (containing historic
1957-62 live tapes-no longer available), "UK Tour 2K" (live
recordings from the Bluesbreakers 2000 British tour), and a selection
of solo performances from John entitled "Boogie Woogie Man".
Mayall continues to strive to remain true to the timeless music that first
inspired this skinny young British lad, living in the shadow of WWII,
to teach himself the guitar, harmonica and piano so many years ago.
On his
2001 release (under the banner "John Mayall and Friends"), "Along
For The Ride", Mayall re-teamed with a number of his former mates,
including Peter Green, Mick Taylor, Mick Fleetwood and John McVie, as
well as ZZ Top's Billy Gibbons, Jonny Lang, Steve Miller, Billy Preston,
Steve Cropper, Otis Rush, Gary Moore, Jeff Healey, Reese Wynans of Steve
Ray Vaughan's band and Shannon Curfman for an amazing display of blues
power at its finest.
Produced
by David Z, this album featured Mayall duets with soul great Billy Preston,
blues legend Otis Rush and young blues/rock teen sensation Shannon Curfman.
"Along For The Ride" also features the first appearance together
in over 30 years by Bluesbreakers alumni Peter Green, Mick Fleetwood and
John McVie, who last appeared together as members of the original Fleetwood
Mac.
Following the recording
of this album, Mayall
expanded the Bluesbreakers to 5 to include keyboardist Tom Canning, while
Hank Van Sickle firmly anchors the band on bass guitar, with fellow veterans
Joe Yuele and Buddy Whittington completing the powerful lineup.
Barely back from touring
in support of that album, Mayall returned to the studio in February 2002
with the Bluesbreakers. This time they recorded a BLUESBREAKERS album,
without a string of guest artists, again produced by David Z. The outcome
is the August 27, 2002 release "STORIES", which debuted the
Billboard blues charts at #1.
John Mayall
and The Bluesbreakers continue yet another full year of touring in support
of this incredible album and are making plans for exciting projects in
2003. As for the man himself, the father of six and grandfather of six,
at 69 years young, John Mayall shows no signs of slowing down and plans
to keep the blues alive for many years to come.
Una volta definito l'acquisto, paga immediatamente con la tua carta di credito tramite PayPal!
---
---